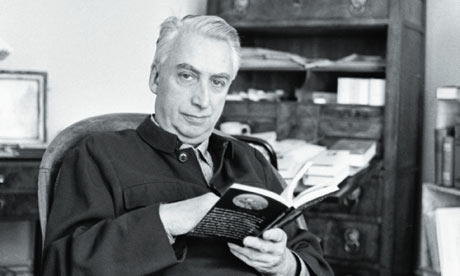 From the point of view of linguistics, there is nothing in discourse that is not to be found in the sentence: "The sentence," writes Martinet, "is the smallest segment that is perfectly and wholly representative of discourse." Hence there can be no question of linguistics setting itself an object superior to the sentence, since beyond the sentence are only more sentences--having described the flower, the botanist is not to get involved in describing the bouquet.

And yet it is evident that discourse itself (as a set of sentences) is organized and that, through its organization, it can be seen as the message of another language, one operating at a higher level than the language of the linguists. Discourse has its units, its rules, its "grammar:" beyond the sentence, and though consisting solely of sentences, it must naturally form the object of a second linguistics. For a long time indeed, such a linguistics of discourse bore a glorious name, that of Rhetoric. As a result of a complex historical movement, however, in which Rhetoric went over to belles-lettres and the latter was divorced from the study of language, it has recently become necessary to take up the problem afresh.
-"Introduction to the Structural Analysis of Narratives," in
Image-Music-Text
, 82-3
This--an essay one can't reread enough--I think says more perspicuously and less equivocally what Paul de Man tried to get at, though perhaps de Man had his own way of recognizing other functions of this second linguistics which escape Barthes. Nevertheleless, is this not what de Man perhaps should have said when talking about rhetoric (and rhetorical tropes)? Wouldn't that (and the analytical tools necessary to put it in this way) have been more helpful? It's a crazy question, I know, but in studying these rhetorical structures, and in fact calling for a resurgence in rhetorical attention as well as instruction (which de Man did), putting it the right way is the most crucial thing. For instance, de Man would never make that nod to "
transitions
" between the sentence and what lies beyond it that for Barthes here "
goes without saying
:" de Man would emphasize how this "
beyond
" is a nearly
absolute
gap. And that seems to me to imply a whole different way of going about analyzing rhetoric--one which is much more likely to be irresponsible. (Derrida, for his part, would show that the beyond is absolute only as a form of being
nearly
-absolute, as a form of absoluteness which we are always
unsure
is absolute, which brings him actually closer to Barthes than de Man, I think: the failure of the gap to be absolute precisely means that we have a responsibility to find, locate, theorize, play with the "
transitions
.")